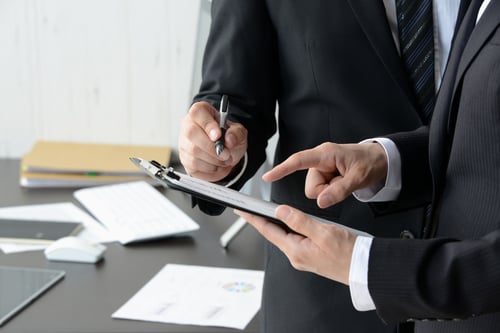 At Handex, our value statement guides everything we do – passion for quality, cost efficiency, timely delivery and innovative approach – culminating in dedication to be a trusted advisor to our clients. Our commitment to treat our clients the way we want to be treated means that we listen and fully understand their needs and pain points before we recommend a solution. Our industry is a long-cycle consultative sale with many opportunities that are years in the planning. This means that providing the right solution is critical to address both short and long term needs. Our goal is for our clients to rely on our expertise and develop a collaborative relationship based on our knowledge and perspective.
As an example, Handex is an industrial services dewatering expert, processing over 40 million gallons of sludge on an annual basis. We use a number of technologies, from filter presses to geomembranes to centrifuge so we are providing the best solution for our customers and are always looking to implement new technologies for the optimal solutions for our customers. Although we have experience with the full range of dewatering technologies, rather than selling the customer on given technology, our process starts with listening and learning the nature of our customer's business and their needs – from the tactical to the strategic. All customers are unique and we are happy to provide a free quote to diagnose the need so we can deploy the technology which provides the best solution.
So how can firms earn the status of "trusted advisor?" Here are a few traits for successful relationship management:
1. Offering Creative Solutions
B2B buyers are most interested in working with vendors who know their business and fully understand the challenges they face on a regular business. Offering valuable insights that help to resolve your clients' pain points can go along way in earning their trust.
2. Focusing on the Problem, Not the Sale
The key to establishing long term relationships with your clients is to offer valuable insight they can trust. Recognize that if a prospect is reaching out to you, they must have a problem that needs to be fixed. By taking a vested interest in their situation and proposing solutions, your prospect is more likely to trust you. In other words, concentrate on how you can help your clients, not on closing the deal.
3. Listening
Again, don't start the conversation by trying to make a deal. Your prospect will see right through you and will most likely go somewhere else. Instead, be an active listener and take the time to learn about your prospect, what problems they are having and how your product or service can improve their situation.
4. Being Sincere
Clients want to work with someone who is sincere, who they can relate to, and who can relate to them. They want to know they are working with an actual person they can trust, so be yourself. If you are acting in an insincere manner or being dishonest, they will figure you out pretty quickly and you will lose their trust. Instead, be enthusiastic, sincere and speak with genuine passion.
5. Following Up/Honoring the Client's Time
Following up shows that you honor your client's time investment in you as a solution provider. Time is limited – we all wish we had more time, and getting right back with a client enables them to consider other alternatives if you are not able to offer the best solution. Being a good steward of clients' time builds trust because it shows you are looking out for their best interest.
Becoming a Trusted Advisor
With many firms being focused on the short term, it is important to know the level of commitment necessary to become a trusted advisor. Trust is earned by looking out for your customer's best interests. It takes persistence and commitment. Being an advisor means being able to listen fully - then provide straight, honest talk – and to put yourself in your customer's shoes.