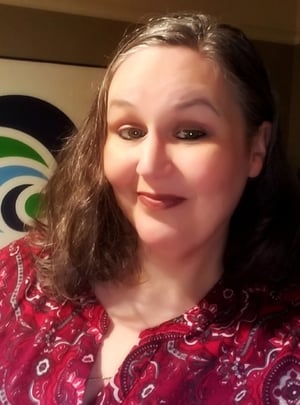 Handex knows it does great work due to the people that work here. Because Handex has such a great team, we have decided to highlight members of the team in our blog to learn a little more about them and what they like about working at Handex. This is the first of many blog posts that will feature members of the Handex team.
Name: Kristen Mosier
Title: Southeast Operations Coordinator
Kristen has been with Handex since 2004 and has been pivotal in enhancing operational workflow and process improvements, as well as creating and implementing cost reduction solutions. She spends her days supporting operations and making sure things run smoothly. Her supervisor, Fred Blackham, FDEP program manager, said "I have worked with Kristen since she started at Handex. From her first day, Kristen has been willing to take on new challenges and job duties, and her role is an important function of the Handex team."
1. What do you like most about your job at Handex?
I enjoy knowing that I am part of something bigger than myself by making the world better for us to live in and hand over to future generations.
2. Have there been moments at Handex you felt were educational, quality driven or just plain fun that you would like to share?
Everyday has the potential to be a new chapter and learning experience. There have been many days like that so choosing just one moment is not possible.
3. If given a chance to be anyone for a day, who would you be and why?
I wouldn't want to be anyone but myself because I have accomplished many things in my life I'm proud of and wouldn't change that.
4. Do you have a favorite quote or line from a movie, song or book?
"It's okay. Life doesn't have to be perfect. It has to be lived"- Dexter
5. What is your favorite thing to do in your city?
I enjoy the numerous restaurants, antique and thrift shops, as well as the beautiful parks in the city.
6. If you wrote a book about yourself, what would the title be and why?
Upside down, backwards and inside out but still standing straight: The reason is because life constantly throws things at you that make you feel as if everything is upside down, inside out and backwards; but I am still standing here today and beating everything thrown at me.
Like this post? Meet more of the Handex family on our Meet Our Team page.