How to Reduce the Footprint of Your Site Cleanup
Approaches to contaminated site closure in Florida typically have not been concerned with sustainability concepts.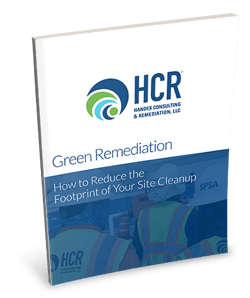 With an increased awareness of sustainability concepts and development of green remediation metrics, it's possible to reduce the impact that site cleanup has in the following areas:
Excavation Planning
Energy Requirements
Air Emissions
Impacts on Water & Land
Waste Generation
We understand that environmental problems are also economic ones. This is why we design, create and implement cost-effective green remediation strategies that are proven to work in the field.
Download our free whitepaper today and learn more about how green remediation practices can reduce your environmental footprint!