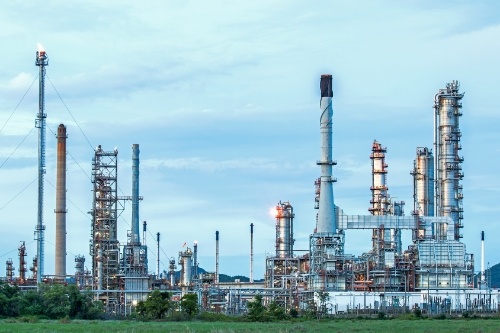 Hiring an environmental engineering firm before beginning your project can be helpful every step of the way. All aspects from system design and project oversight to reporting and compliance submittals can be streamlined by working with an experienced partner. Here are four ways that working with an environmental engineering firm can make your job – and your life – easier:
1) They Can Help You Stay Compliant
Partnering with an environmental engineering firm can be beneficial when you need assistance with compliance problems. Since petroleum products and many other hazardous materials are regulated by multiple federal, state, and local jurisdictions, it is usually necessary to report to multiple agencies. They can also perform soil and groundwater tests and conduct a Phase 1 environmental site assessment if you are lending or purchasing a commercial property.
2) They Can Be Helpful Every Step of the Way
Environmental engineering firms can offer a wide variety of services. Partnering with a firm can be a big help with everything from planning and design all the way to the final construction of a remedial system. They can be used for brand new projects or when upgrading existing facilities.
3) They Can Sort Through Paperwork
Firms that employ both Professional Geologists and Professional Engineers can be especially helpful with the design of remedial systems for contaminated soil, groundwater and soil vapor. They can also be helpful when negotiating permits or developing a comprehensive remediation plan.
When facing a staggering amount of agency rules and regulations, knowing how to stay compliant without drowning in paperwork can be a challenge. An experienced environmental engineering firm can help you stay organized and will even take care of some of that paperwork for you.
4) They are More Efficient
Reports estimate that the demand for environmental engineers will increase faster than any other job between 2014 and 2024. This is largely because they possess expertise in areas such as wastewater treatment, contaminated site cleanup and state and federal regulation compliance work. Most companies do not have experts on staff who are experienced with this kind of work. Partnering with an engineering firm who has done similar work in the past will get the project done faster and more efficiently.
Hiring the Right Firm
A single project can involve multiple agencies, from the federal to state levels, from the health department to the fire department. When looking at different engineering firms to partner with, it is important to find one that has enough experience working with these agencies to have a relationship built on trust and respect.
You should also look for a firm that knows your location and has experience dealing with the issue you are facing. This will help ensure the project moves forward as efficiently and cost effectively as possible without sacrificing job quality.
Hiring the right environmental engineering firm can be a huge asset and provide invaluable support when moving your project forward. Handex is a full service environmental firm that specializes in the remediation of sites impacted by petroleum hydrocarbon and other hazardous waste materials. We treat each and every one of our clients as business partners because we know that our success is dependent on yours. With the latest technologies and our superior staff, we work to complete your projects ahead of time and under budget.