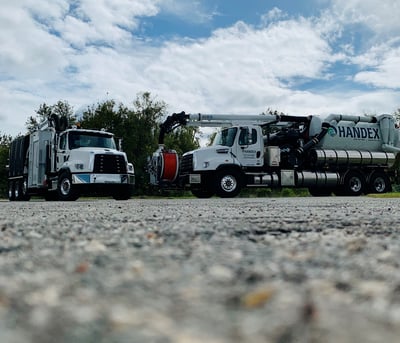 Vacuum trucks are a key tool when needing to transfer liquids and sludge from one tank/vessel to another.
Vacuum trucks are necessary to clean systems out or for disposal such as with oil/water separators or with sludge amounts that need to be removed but may not justify the use of dewatering equipment. Our team of experts will pick up and properly dispose of your liquids, oily water, high solids, or sludge.
Whether it comes from an underground waste tank, pits, clarifiers, oil/water separators, sumps, trenches, and even pits, Handex will safely remove all materials and dispose of your waste in compliance with local, state, and federal regulations.