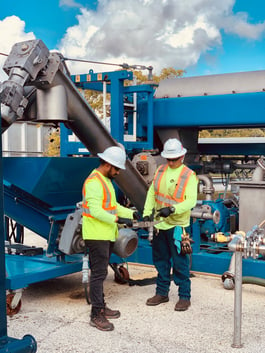 At Handex we provide a unique experience for wastewater treatment facilities to test out dewatering technology such as centrifuges, filter presses, and more. We can create temporary dewatering setups that allow you to test out dewatering equipment, and ensure it is the correct technology for your project.
Also, if you are planning to upgrade your dewatering equipment, we can provide temporary solutions to allow the facility to make the best decision on a long-term dewatering system. Then once you have the perfect dewatering equipment in place, we can assist you through the buying process.
Whether you are looking for a temporary or permanent solution to your dewatering needs, Handex can assist you through the entire process.