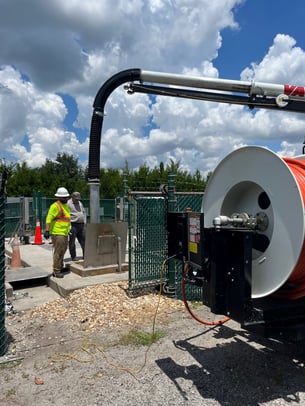 Lift stations are beneficial for wastewater treatment, but problems gone unnoticed or not taken care of can quickly turn into a larger sewage problem. If you have a lift station, we recommend that you have maintenance performed on your system regularly.
A properly maintained lift station will save hundreds or even thousands in costly repair or replacements.
Handex has the mechanics and equipment to assist in maintaining, rehabilitating, or upgrading pumping systems and lift station controls, to ensure that your lift station runs smoothly and efficiently.