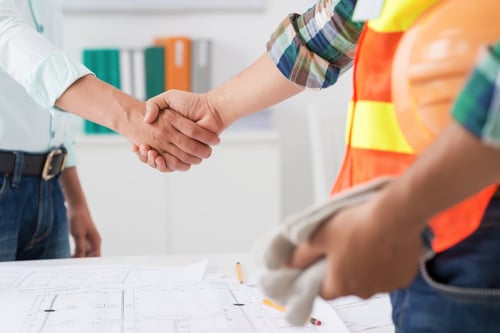 Businesses often require subcontractors for assistance on large, specialized or diversified projects when they do not have the resources on hand or need additional expertise. In these instances, hiring an expert to work on one or more short-term projects can be beneficial in terms of cost, quality and efficiency. Here are 7 ways that hiring a subcontractor can solve an immediate problem for your company:
1. Subs Can Help With Large Projects
There will probably come a time when your business needs to take on bigger projects in order to grow. Subcontractors or team partners can be a valuable resource in these scenarios and allow you to take on new, larger clientele. This allows you to find those additional "helping hands" for larger or specialized contracts and create a custom team for every new client or project.
2. It Is Cost Efficient and Risk Adverse
When your business needs some extra hands on a large project, hiring subcontractors is often much more cost effective than bringing on new, full-time employees. It also helps avoid risk by hiring a reliable and safe firm with substantial niche experience. Even though subcontractors are typically cost more than self-performing in-house, it is still more cost-effective in most cases. Subcontractors do not get benefits, office space or equipment. Hiring contractors also relieves you of having to pay employee taxes and a full-time salary. When all is said and done, hiring a subcontractor is about 20 to 30 percent more cost effective than hiring full-time additional staff.
3. Subs Provide Expertise
Subcontractors will often offer a superior service and provide expertise that you cannot get from your staff. In most cases, they have been working in a specific field for a number of years and have had ample opportunity to hone their skills. Furthermore, a subcontractor is likely to have done similar work before and will be able to get the job done quickly and efficiently.
4. Increased Productivity
Increasing productivity is probably the biggest benefit of working with a subcontractor. Rather than bogging your employees down with simple but mundane tasks, you can outsource these projects to a third party. Doing so will allow your staff to focus on core business needs and may actually get the job done faster if your subcontractor has expertise in this area.
5. No Long Term Commitment
Hiring subcontractors allows your business more flexibility than if you were to hire new, permanent employees. Rather than bringing them on for long term work, you hire the contractors to work on a few short term projects and then part ways. Be forewarned, sometimes they turn into a lifetime business relationship.
With full-time employees, however, ending the relationship can be more complicated, can create considerable time and costs (unemployment, severance, etc.) and may end in legal disputes. This means there is a good chance you will end up paying someone a salary even if you do not require their services anymore.
6. Subs Have Specialized Knowledge
There may come a time when your company will need to take on a project that will require the services of a qualified specialist that can add value for your client and be "part of your team." If your company does not have a specialist on staff or if you do not have an ongoing need for one, it might be best to hire one for a short-term basis. This is preferable to hiring a full-time staff of engineers, architects or legal professionals. Find a reliable and flexible partner.
7. Fewer Legal Obligations
In the eyes of the law, subcontractors are the owners and operators of their businesses and, therefore, are not entitled to the same legal protections as employees. For employers, this means that they have fewer obligations to subcontractors than they do to their employees. In addition to the previously mentioned cost benefits, employers will not have to send payroll taxes and deductions to the government.
Is Subcontracting Right for You?
Both large and small businesses often rely on subcontractors for help with short-term or specialized projects. There are many benefits that can make subcontracting your best bet for not only completing that project but shining for your client. To decide if this right for you, evaluate your situation and consult your operations department to see if utilizing those "helping hands" is worthwhile. It may also be very attractive to your clients to keep the work within your control and not with one of your competitors.