Handex has recently acquired four more 3 Phase Centrifuges to add to our fleet. With this opportunity of expansion, comes the ability to better provide dewatering services for your project needs. With a centrifuge, we can simultaneously separate two liquids of different densities and solids, which allows for your project to reduce operation costs and processing time. To learn more about centrifuges, and whether they are the right fit for your dewatering project, our experts have compiled a breakdown of what a centrifuge is and its advantages.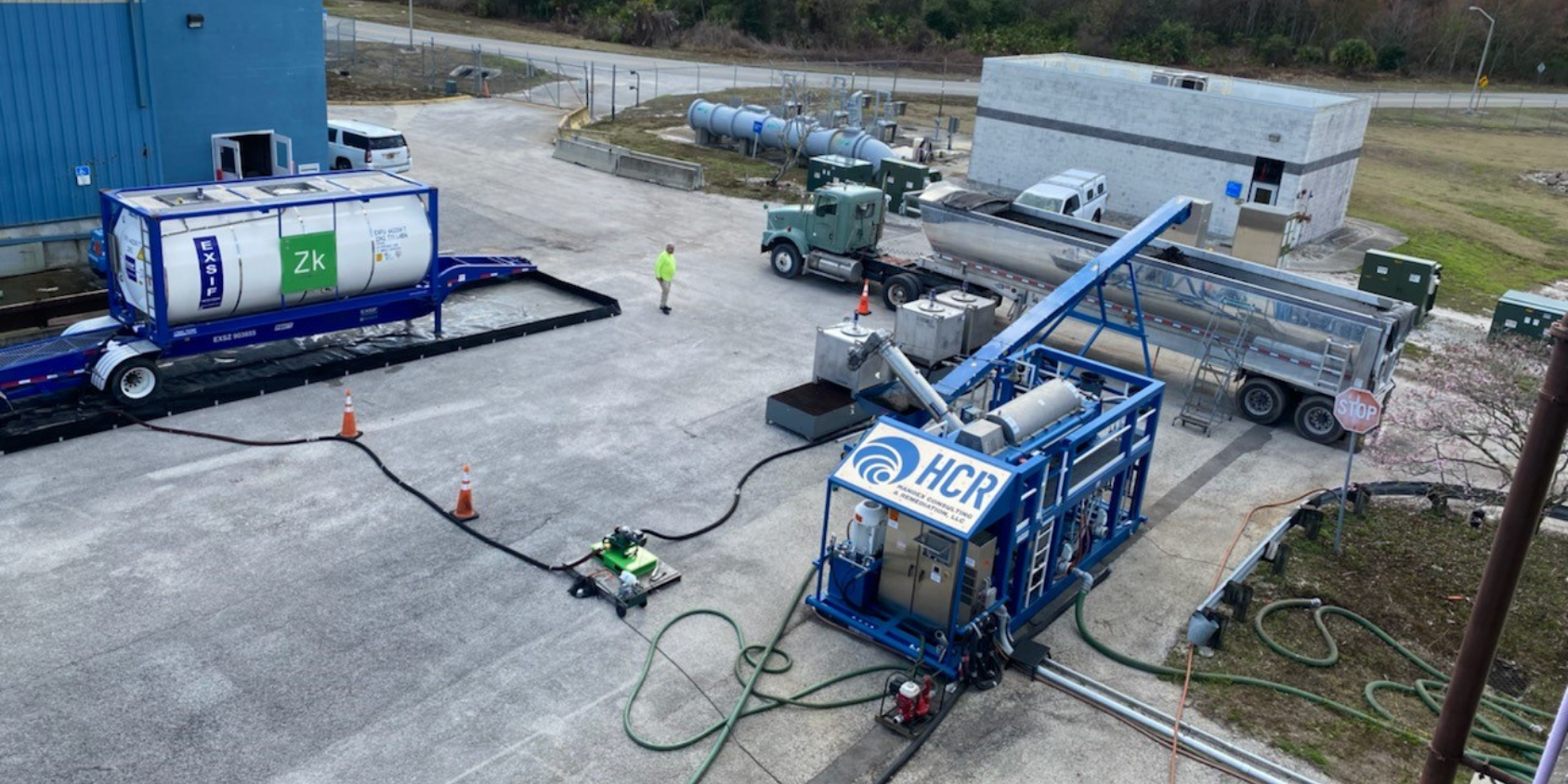 What is a Centrifuge?
A centrifuge separates two liquids of different densities, while simultaneously separating the solids. Sludge is fed into the centrifuge bowl where centrifugal force is generated by the rotation of the bowl. This causes the solid particles to settle along the bowl wall, where they will then be moved towards the solid's discharge ports. While the liquid moves along the bowl towards the liquid's discharge zone. Once again, centrifugal force causes the liquid to separate into a light and heavy phase, which will then exit the bowl into separate chambers.

Centrifuge Advantages
Lower maintenance and operation costs
Reduced processing time
Fast commissioning and start-up
Higher throughput capacity
Maintenance repair can be done easily, as items can be easily removed and replaced.
Centrifuges are easy to clean
While centrifuges require an experienced operator running them, they require minimal operator attention when operations are stable
Centrifuges provide low exposure to aerosols, pathogens, hydrogen sulfide, and other odors
Handles oily material
Is a Centrifuge Right for My Sludge Dewatering Project?
Centrifuges are used in a variety of industries such as:
Refining
Energy
Oil
Industrial Wastewater
Pulp and Paper
Chemical
Wastewater Treatment Plants
About Handex
Handex is a provider of Pumping, Dredging, Sludge Dewatering, and Treatment of industrial and process wastes. Our staff includes experienced Project Managers, Engineers, Operators, Technicians, Fabricators, Scientists, Mechanics, and Health and Safety Professionals. Our objective is to meet and exceed client expectations while providing quality, safe and cost-effective services. In some cases, our clients find that the value of the materials returned to the plant pays partially for the cost of the sludge dewatering service.
For more information about industrial dewatering services, we can provide for your site, request a free quote, or contact us.