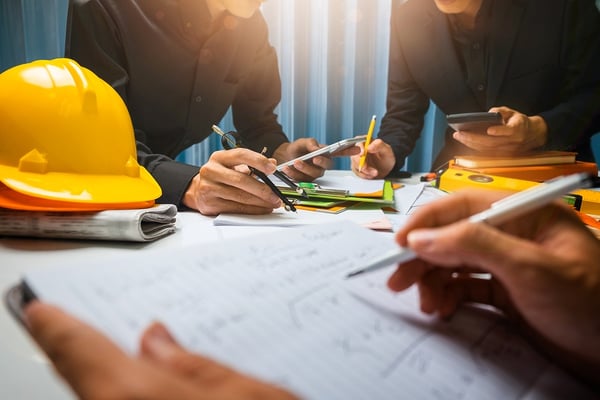 Handex has successfully managed thousands of environmentally contaminated sites for clients in both the public and private sectors. Through this experience, Handex has developed a management style which is flexible and provides each of our clients with high-quality services and cost control, while consistently meeting established deadlines.
Our team believes that the key to successful contract and project management is communication that is accurate, fact-based, effective and timely. These lines of communication are built upon the highest degrees of trust and understanding, and exist throughout the Handex command structure and all project stakeholders.
Handex knows that accurate and responsive communication, as well as planning, tracking, reporting and quality assurance/control are all part of managing a safe and effective project. Our dedicated management structure ensures that all of our projects' schedules are met or exceeded in a safe and effective manner. We exceed client expectations through the following ways:
Establishing a chain of command structure
Providing empowered, experienced key and support personnel
Defining consistent and responsive lines of communication
Providing readily available, up-to-date and reliable equipment
Sustaining an availability of resources to manage all planned and unforeseen projects
Handex's team of experienced professionals and operations personnel have a superior record for efficiently, cost effectively and safely completing all project requirements. The Handex organizational structure allows for customized solutions for each client. We consistently provide this same customized effort for each of our clients.
All external communications are coordinated through the appropriate client representatives to maintain the integrity of the project. The Handex team is at the ready to assist in the coordination and communication of environmental or technical information with external organizations if necessary, and can readily prepare deliverables or presentations as requested.
Handex never loses sight of who our client is. The Handex team ensures that all services required in each scope of work will be accomplished through our communication, broad range of resources and accountability.