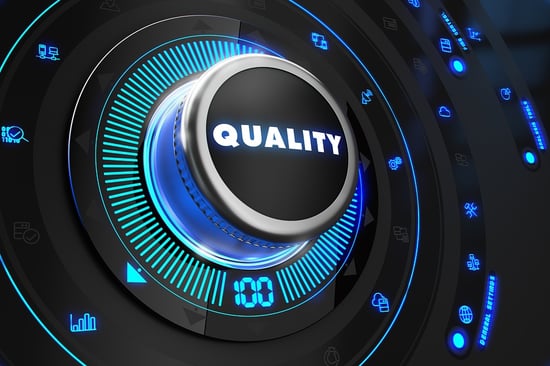 At Handex, one of our main core values is our passion for quality. We constantly strive for continuous improvement so we can better serve our employees and customers in every aspect of business. While many companies say they have a passion for quality, Handex truly lives it. Our quality focus has been pivotal in strengthening relationships as well as gauging our strengths and weaknesses as a company. We have increased our quality focus to accomplish several goals:
Monitor client satisfaction
Strengthen client relationships
Continuous process improvement
System/technology reviews
Professional development
Employee engagement
Health & Safety success
Strengthening Client Relationships
Strengthening client relationships is the responsibility of the entire organization. From the executive leadership team to our field staff, everyone shares the responsibility to meet and exceed our client's expectations. Handex is not just a service provider; we partner with each client in the process by aligning our goals. This is accomplished in a number of ways, which include:
Collaboration with our clients to provide the best, most cost-effective solutions.
Routine follow-up with clients.
Diligently providing communication throughout each project lifecycle.
Encouraging and seeking out client feedback to reinforce positive relationships with our clients.
Continuous Process Improvement
As a company, we realize the importance of reviewing our internal processes. We encourage collaboration throughout our organization to include our executive leadership, managers and frontline employees to ensure that we are working efficiently. Handex continually seeks out areas of improvement to improve the service to our clients in addition to providing training and professional development opportunities to each team member. Additionally, we solicit employee ideas and feedback on an ongoing basis to create a healthy and collaborative working environment for our entire organization.
Health & Safety
Health and Safety is a primary focus at Handex. Handex is accountable and committed to full compliance with internal and external Health and Safety standards. We expect the same from all of our employees, no matter their position in the company.
We encourage our employees and subcontractors to use the buddy system while on the job. This means every employee is responsible for his/her own safety as well as that of another employee. This extends to middle management as well; each foreman/supervisor/manager is responsible for his/her own crew and looks out for the safety of fellow crew members as well.
Working with Handex
When searching for an environmental partner, the lowest cost provider may not always be the best solution. In many cases, these vendors will provide a smaller return on your investment. Working with a company that is committed to quality performance is the best way to ensure the job is done right. Handex is a full service environmental solutions provider where our clients' needs and expectations mirror our own. Our team provides high-quality services that meet your needs and provide a solid return on your investment.