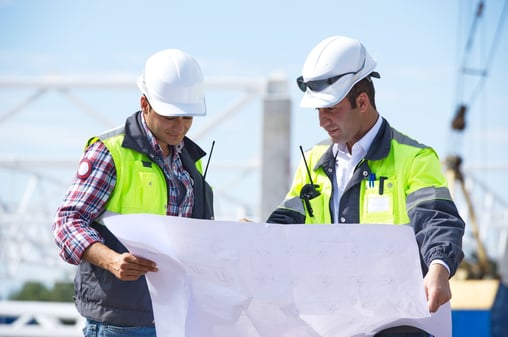 Teaming is useful when there is a contract that requires greater resources or services than your business can handle. However, there is also an inherent risk if you are the prime contractor, as you will ultimately be responsible for the work that is done.
So how can you reduce your risk and select the right teaming partner?
Build Relationships Before You Bid
Finding the right partner to team with does not happen overnight. You need to start building relationships with other businesses in your industry long before a contract comes your way. You can do this by attending conferences, tradeshows, pre-bid meetings and networking events. It can also be helpful to publish articles online or through industry publications to build familiarity with your brand name. By the time a contract comes your way, you probably won't have enough time to find a partner, build a relationship and agree to all the proposal terms before submitting your bid.
Screen Potential Partners
Look at any potential partner's background and check to see if they have any references if you have never worked together before. Be sure to answer the following questions (not a complete list):
What is their credit rating?
How do they pay their vendors?
Did your safety department check with EMR and OSHA reportables?
Do they have any accidents on their record? If so, was it their fault? If not, what corrective action took place, if any?
How well do they protect their employees?
You want to make sure any potential partner is not a safety or financial risk and that they are able to perform the job. You can also ask to exchange financial information as a sign of confidence. If you see any negative marks in their history, make sure you understand the circumstances before writing them off as a partner.
Select a Partner Who Will Compliment Your Services
Of course, you want to work with a partner who will compliment your business. For example, if you have the talent but are in need of equipment or other resources, find a partner who can fill this gap. This relationship will benefit both of you and may lead to future collaborations. Some overlap is okay, but discuss possible conflicts especially if it is licensed professional services (PE, LSRP, etc.)
Get Everything in Writing
Once you have chosen a partner and identified a contract you would like to target, make sure you get all the details in writing. This includes:
Objectives
Deadlines
Roles
Responsibilities
Risk identifications and mitigation
Agreement on terms and conditions including payments
You should also put together a teaming agreement for the bid that covers everything from beginning to end, including how each party will be paid. A non-disclosure or confidentiality agreement is recommended as well to protect confidential information in the contract. Make sure the agreement is signed by a corporate officer of each firm in case you have to enforce the agreement.
Choosing the Right Partner
When entering into a teaming partnership, all parties need to be sure they can work together on a technical and business level. Follow these tips to make sure your partnership is a good fit with and you are not putting your business at risk.