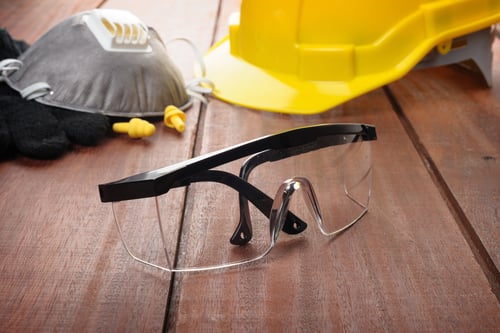 The Experience Modification Rate (EMR) is a term used in the insurance business – specifically in workers' compensation insurance – to describe the adjustment of an annual premium based on the cost of past injuries and the probability of future risk. EMR ratings can have a major impact on a business. The lower your rating, the lower your premiums will be. Typically, an EMR rating of 1.0 is considered average.
If a business has an EMR rating greater than 1.0, it means there has been a workers compensation claim that the insurance provider has paid. To reduce future risk, the insurance company raised the business' premiums. This increase will stay with the business for three years. Experience modifiers are normally recalculated every year. Each year, data from the previous year is added to the three-year window and data from the oldest year in that window is removed.
How Are EMR Ratings Calculated?
Experience modifier calculations use information on past losses reported by insurers. This is compared to a calculation of expected losses for a company of that size, in that state, and in that industry. The calculation of expected losses uses previous payroll information for a particular employer, by classification code and state. These payrolls are multiplied by Expected Loss Rates, which are calculated by rating bureaus based on the cost of past claims.
A New Milestone!
As of October 2016, Handex will achieve an EMR rating of less than 1.00. This is the result of Handex's commitment to safety and job quality which began three years ago and has resulted in another outstanding EMR rating for the company.
How Can Your Business Improve Its EMR Rating?
Of course, Handex did not reach this milestone overnight. Following these five tips can help your businesses reduce risk and improve its rating:
Create an Out-of-Service Policy - Repair or replace defective equipment without hesitation. Establish any violation of this tag-out policy as grounds for dismissal.


Create Accountability - Establish a buddy system to make sure every employee is responsible for his/herself and one other person on the job. Middle management should also be responsible for his/her crew and one other crew as well.


Write a Site Specific Health & Safety Plan (HASP) - Design the HASP by compiling all of your JSAs and personally hand a copy to all employees. Each employee should make edits and hand their copy back at least once a year.


Develop each and every foreman into a Competent Person (CP) to represent you on their jobsite - Establish safety, quality and productivity as three conditions of employment. These are the top priorities of your business and should be printed on your letterhead and business checks. Give your CPs trust. Allow them to make the necessary decisions in the field without asking first.


Hold monthly company-wide meetings - Maintain that "safety first" is a condition of employment. Invite everyone to share their opinions and ideas during these meetings. Developing a profit-sharing plan will make your equipment and workforce last longer.
EMR ratings are designed to compare a specific employers' historical claim and payroll data to other employers that operate similarly. It rewards employers who better manage their workers compensation claims. It also punishes those who have little control over their claims with higher premiums. Properly managing your EMR will save your business both time and money while preventing accidents and even saving lives.