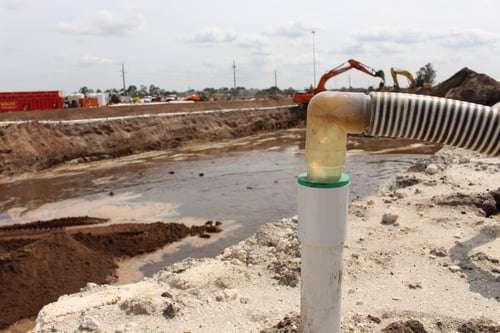 In today's world, there are many different industries that rely on processes that produce large volumes of wastewater containing organic compounds that can be harmful to the environment. Before the wastewater can be discharged into a body of water or sent to a treatment facility for further treatment, it must undergo collection, treatment, and storage operations.
In a typical pretreatment facility, wastewater is collected and neutralized before it is sent to a municipal wastewater plant where it can be further treated through biodegradation. Collection, treatment, and storage systems are specific to the facilities in which they are being used.
The three main types of treatment systems:
Primary (Mechanical) Treatment
Secondary (Biological) Treatment
Tertiary Treatment
Treatment operations will vary in size and scope depending on the volume and degree of contamination and on the extent of contaminant removal desired.
Treatment System Whitepaper
Click below to download our free whitepaper on Treatment System Construction & Installation and learn more about how wastewater must be treated before being released.
Originally published February 14, 2017, updated November 3, 2021.