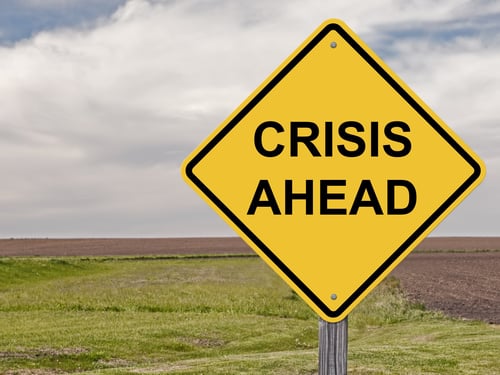 When it comes to crises, it is not a matter of if, but when. Every organization is susceptible to a crisis as some accidents and emergencies are inevitable. These situations may or may not be preventable, but you can certainly prepare for them. In fact, the key to surviving crisis situations as a business is to always be prepared.
Crisis communications can be defined as a specialty within public relations that protects a company, its brand and reputation. But the scary reality is, all of your employees play a role is crisis management at some level, not just the PR experts. Your entire organization needs to be ready - all of it.
There are two main parts to crisis communications: preparation and response. The first part of this post will focus on how you can prepare for a crisis:
1. Change Your Attitude
Crises and accidents can happen to anyone at anytime and anywhere. No one is exempt. The biggest mistake organizations can make is running under the assumption that it won't happen to them. Developing an attitude of awareness can be the first step to surviving a crisis. Realize that crises not only affect operations but can have financial impact on a company and can do even larger (potentially irrecoverable) harm to its brand.
2. Brainstorm All of the Possibilities
It's always much better to think about a crisis in advance of it occurring than to have to do it on the spot when you're in the middle of the fire. Thinking through potential crises in advance with your team is a great exercise that has an immediate impact by identifying preventable scenarios as well as the extremes (best case and worst case scenarios) in advance of what could potentially go wrong.
3. Develop a Plan (in Advance)
As a wise Benjamin Franklin once said: "If you fail to plan, you are planning to fail." Be prepared.
As an environmental engineering firm, HCR takes a proactive approach to health and safety that starts with training and awareness. Some crises can be mitigated by taking preventative measures.
For example, a "good catch" program, such as the one we utilize, makes safety top of mind by encouraging employees to identify potential hazards and eliminate them before they even become a near miss. We use these as shared learning opportunities. This is a great program for preventable scenarios.
For those unexpected incidents:
Develop a crisis management plan.
Train your team on it, so everyone is on board and on the same page ahead of time.
Distribute it internally to everyone and ensure all locations have it easily accessible.
Designate and train your crisis communications team and identify a spokesperson that will represent your company externally (to media and the public).
To start, this plan doesn't have to be elaborate and extensive, even a one-page document could suffice, if executed properly. The most important part is to have a plan.
Be Prepared
Nobody is immune to accidents or crises, especially high risk industries like environmental engineering. However, you can lessen the damage by being prepared, knowing the possible outcomes and having a plan of action in place.
In part two of this blog post, we'll talk more about the response portion of crisis communications.