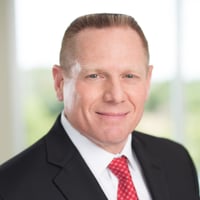 The board of directors for Handex Consulting & Remediation, LLC has appointed Andy Shoulders as the company's new chief executive officer. Shoulders previously served as president and chief operating officer for the Central Florida-based company that provides environmental assessments, remediation, and industrial services for customers nationwide from its five office locations in Florida and New Jersey.

Shoulders succeeds Brett Fadeley, a recognized expert in financial management and complex commercial negotiations, who served as Handex's CEO since 2005 and will continue to serve as the company's executive chairman. "It's a privilege to lead this exceptional company and build on Brett's legacy of creating sustainable growth and always putting our customers and company's interests first," said Shoulders. "Working with Brett over the years has taught me the value of paying deep attention to the asset conversion cycle and to grow the business with an ownership mentality."

"Shaping Handex into the company it is today has been one of the greatest honors of my lifetime," Fadeley added. "Andy's leadership, customer relationships and proven performance at Handex make him absolutely the right person to succeed me as CEO and drive our company's future growth strategy and high-performance culture of trust and collaboration."

Shoulders has more than 35 years of progressive leadership experience in the environmental remediation, engineering, and construction industries. He possesses a strong understanding of all aspects of enterprise leadership including operations, finance, strategic planning, workplace safety and promoting a culture aligned with the company's values. Prior to joining Handex in 2017, his career included serving as executive vice president and COO for a nationwide environmental contracting and specialty civil construction services company where he led their expansion into the oil and gas and Class I railroad business sectors.

Shoulders earned an MBA in business management, a master's degree in public service administration and a bachelor's degree with honors in liberal studies; all from the University of Evansville in Indiana. He also holds a certified general contractor's license in Florida and has passed state contractor license exams in Virginia, California, Mississippi, and Arkansas.

About Handex Consulting & Remediation, LLC

Founded in 1968, Handex Consulting & Remediation is a full-service environmental company focused on providing professional environmental consulting, remediation, construction, emergency response and sludge dewatering services. With five office locations in Florida and New Jersey, Handex provides innovative and practical environmental solutions to customers nationwide that reduce their environmental liabilities while helping preserve our natural resources.