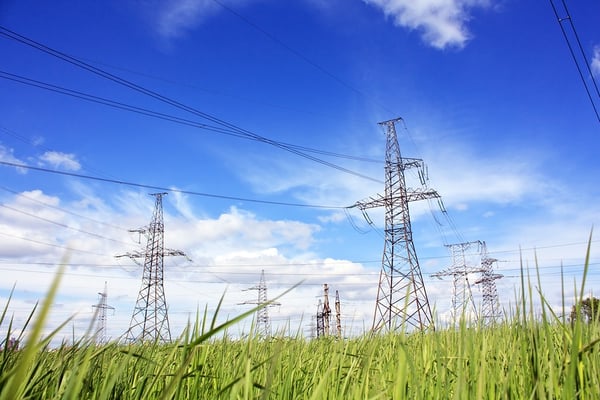 Telemetry systems were first used in the 19th century. Designed to provide real-time information, these automated communication systems allow data to be collected remotely and transmitted electronically for monitoring.
Telemetry often refers to wireless data transfer systems such as radio, ultrasonic or infrared; however, telemetry can also transfer information over wired technology such as telephones, computer networks and power line carriers. Telemetry systems are utilized in all kinds of industries, including transportation and meteorology. Handex utilizes these communication systems for two primary reasons:
1. Emergency Response
First, on our more critical remediation systems, telemetry alerts us should the system experience an upset or an unplanned shutdown. This allows Handex to recognize the problem and respond accordingly 24/7.
2. Monitoring and Adjusting
On our less sophisticated systems, telemetry allows Handex to safely monitor a system's performance without the expense of sending a technician to the site. This provides our customers a cost savings by giving us the ability to regularly monitor many types of systems remotely. Previously, we would have had to send a technician or crew to the site just to record operational data.
Advances in remote technology have allowed Handex to upgrade several systems that now allow us to not only monitor a system, but to make necessary changes. This benefits the client by reducing costs and benefits the operator by giving them the ability to respond to a system much quicker than if we needed to travel to the site to make adjustments.
For one of our projects, we discharge over 500 Gallons Per Minute to a local combined sanitary/storm sewer collection system. The telemetry system allows us to reduce flows should a significant rain event occur. We can then resume normal pumping rates once the rain event has passed. All of this is done remotely with no one having to travel to the site. This becomes even more beneficial when the rain event occurs during the overnight period, avoiding the need to send a crew out in the middle of the night just to adjust flow rates.
Telemetry and Cybersecurity
Handex takes cyber security very serious. Since our telemetry systems communicate across internet and wireless transmission networks, Handex goes to great lengths to protect our clients and their networks. We utilize the most advanced hardware and software to protect our network and our client's property from cyber attacks.
Everyone Benefits
Not only do technology developments, such as telemetry, help us do our jobs more effectively, they also end up saving our clients money. That's why Handex works to innovate at every step of the way.