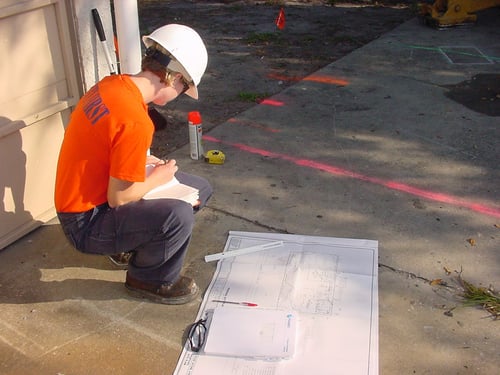 Field Technicians are essential to the work we do at Handex. They perform a variety of duties at various environmental remediation and industrial service job sites, including wastewater treatment facilities and refineries.
Examples of the work our Field Technicians do include:
Performing project related duties, including lifting and material handling tasks
Monitoring systems and performing preventative maintenance
Handling repairs
Performing sampling work, including gathering readings and samples
Collecting and recording accurate and complete field data
Calibrating and operating field parameter meters
They also operate and maintain work equipment, including:
Forklifts
Filter press
Groundwater treatment equipment
Soil vapor extraction equipment
Field Technicians perform their work in varying environments, including all weather conditions. They work indoors and outdoors, occasionally at great heights or in confined spaces and in temperatures that are sometimes very hot or cold.
Field Technicians help maintain Handex quality standards by identifying any current or potential problems on the job site, then taking the steps needed to resolve or prevent them.
Field Technicians also help maintain Handex health & safety standards of "Nobody Gets Hurt" by always adhering to and promoting all health & safety policies and protocols.
Hiring the Right Field Technician
When Handex seeks Field Technicians to join the team, we look for individuals who want to be a part of the work we do, and who are interested in performing work with different project tasks on varying job sites. We look for an excellent work ethic, great communication skills and a team-player attitude.
As most of the work we complete requires different licenses and/or certifications, we also seek candidates who have licenses and/or certificates applicable to the industry, such as the 40 Hour OSHA HAZWOPER Certificate and TWIC card.
For work experience, while knowledge of and experience in environmental remediation work is helpful, it is often not a requirement, and the Handex team will provide training as needed. This is an industry Handex has been associated with for over 40 years, and we welcome the opportunity to introduce this exciting industry to new individuals!
We know our success depends on hiring, mentoring and retaining highly motivated people.
The One HCR Team
Field Technicians, as all Handex employees, are essential to the work we do here at Handex. This is a team that works together every day to meet and exceed Handex values by performing quality work, using innovative strategies, meeting expected deadlines and ensuring productivity for all.