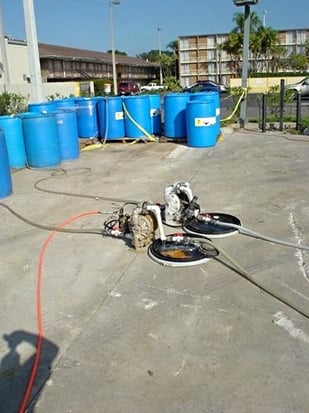 We are uniquely capable of mobilizing the right drilling equipment to a site with minimal lead time because by maintaining our own equipment for use in conducting site assessments, remedial investigations and implementation of remedial measures. Our equipment includes drill rigs and associated equipment capable of penetrating most subsurface conditions. We maintain a fleet of conventional drilling and direct push rigs with a varied range of capabilities to meet the needs of the individual project goals and specific job site restrictions.


Our suite of equipment allows us to perform our own media sampling, well installations, soil vapor treatment and the design and construction of soil and groundwater remedial systems. We provide an added value for our clients by executing projects as a fully integrated team, utilizing knowledge of management, engineering and technical expertise to quickly and efficiently design and implement full-service remedial solutions for a wide variety of environmental contamination. In-house control of drilling allows us to modify its schedule far more easily than environmental companies that are dependent on subcontractors for drilling.

Our personnel are well trained to operate within industry best practices for safety and performance and to comply with all federal, state, and local environmental laws and regulations. Our operators and drillers are licensed in various states, including Florida, New Jersey, New York and Pennsylvania. Additionally, we have drillers certified by the National Ground Water Association.