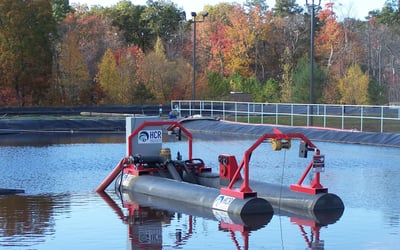 A cutter-head dredge enables the removal of sludge and sediment at a fixed or variable depth over the surface area of a lagoon.
The dredge is used on basins where the agitation of the sludge and sediments is necessary to achieve effective removal, and where there is an adequate layer of surface water to float the dredge.
Dredges are also appropriate for a lagoon where a water layer is required to maintain odor control. The dredge can cut a swath eight feet wide and as deep as thirteen feet below the surface.