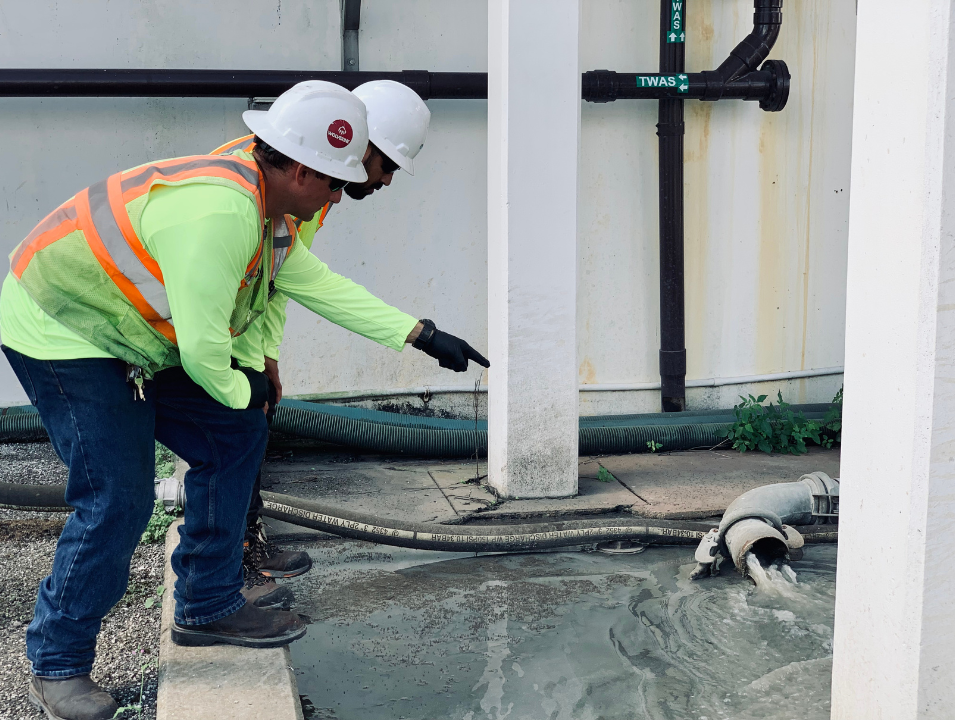 With over 334 million people living in the U.S. the amount of wastewater created is enormous.  It's so big that the natural water purification process is insufficient on its own to remove the harmful chemicals that cause disease.
The treatment of wastewater is essential to ensure public health and clean water. The process involves converting the wastewater into an effluent, or an outflowing of water to a receiving body of water. It can be directly reused or returned to the water cycle with minimal impact on the environment. However, before treated wastewater can be discharged to the water cycle, it must comply with local, state, and federal regulations.
So, how can wastewater treatment facilities and entities that produce wastewater remain compliant with these regulations? It's important to choose the right process because each type of wastewater treatment service works differently. 
Below you'll find some of our wastewater treatment services.
Temporary Dewatering Services/Equipment Sales
Aeration Basin/Lagoon Cleaning
With over 55 years, Handex has helped hundreds of customers choose the right wastewater service for their business.  From biosolids to lift station maintenance, our team of experts has the capability to perform any type of wastewater project, and a proven track record to provide superior service and value.  
For any inquiries or concerns related to your water system get in touch with us today or give us a call at  (321) 441-9801  for your free quote.